Let's face it: In a perfect world, all of your gifts would be purchased already, wrapped and under your Instagram-ready tree. In reality, the next month are going to be a scramble, not just to get all of your shopping, wrapping and cooking done, but to do all that and also fit in some time to, you know, enjoy the holidays. That's where Providence Monthly comes in. Our holiday survival guide will help you get through the season with your sanity, wallet and holiday cheer intact.

Holiday Shop Without The Stores
Never underestimate the power of gifting an experience. Consider the look on someone's face when you give them tickets to a killer rock show at The Strand or The Columbus Theatre, or how the animal lover in your life will light up with a membership to the Roger Williams Park Zoo. For the sports fan there are tickets to PC or Bruins games, while the connoisseur of fine art and history is sure to adore that membership to the RISD Museum. The icing on the cake? These gifts have "And we can do this together!" written all over them. Nailed it!
Give the Coolest Gifts
Stumped on where to shop? Identify which of these categories your friends and family fall into and we'll tell you where to find the perfect gifts:

The Pop Culture Obsessive: For your vinyl collecting, indie film-going, all-things-geeky friends we recommend digging through the record bins at Analog Underground, Armageddon Shop and Olympic Records, purchasing passes to the Cable Car and Avon Cinema and finding something weird from the Lovecraft Arts and Sciences Council.

The Vintage Soul: Shops like Carmen and Ginger, Pop Emporium and Rocket to Mars have Midcentury Americana on lock. Whether your friend is looking to round out a wardrobe that's straight out of American Graffiti or has an insatiable hunger for decorative kitsch, you'll find something to satisfy even the pickiest vintage enthusiast.
The Buy Local Booster: Locally made stuff likes to stick together, so whether you're looking for quirky tees, jewelry, soaps or tea towels, buy-local bastions like Frog and Toad, Craftland and Rhody Craft carry an eclectic collection of Rhody-made gift ideas.

The Foodie: Feed into the passions of your foodie friend with the gift of local produce: a Farm Fresh RI Veggie Box subscription. Or be a holiday hero on the half shell by adding Rhode Island's briniest resource to their life with a Walrus and Carpenter Oyster Share. If they've got cast iron and knives on their wish list, Stock Culinary Goods is like FAO Schwartz for chefs.

The Fashionista: For the always fabulous fashionistas in your life, look no further than boutiques like Queen of Hearts and Modern Love, Dorothy Williams, Nava and Capucine. They'll look stunning, and this display of fashion know-how will look good on you.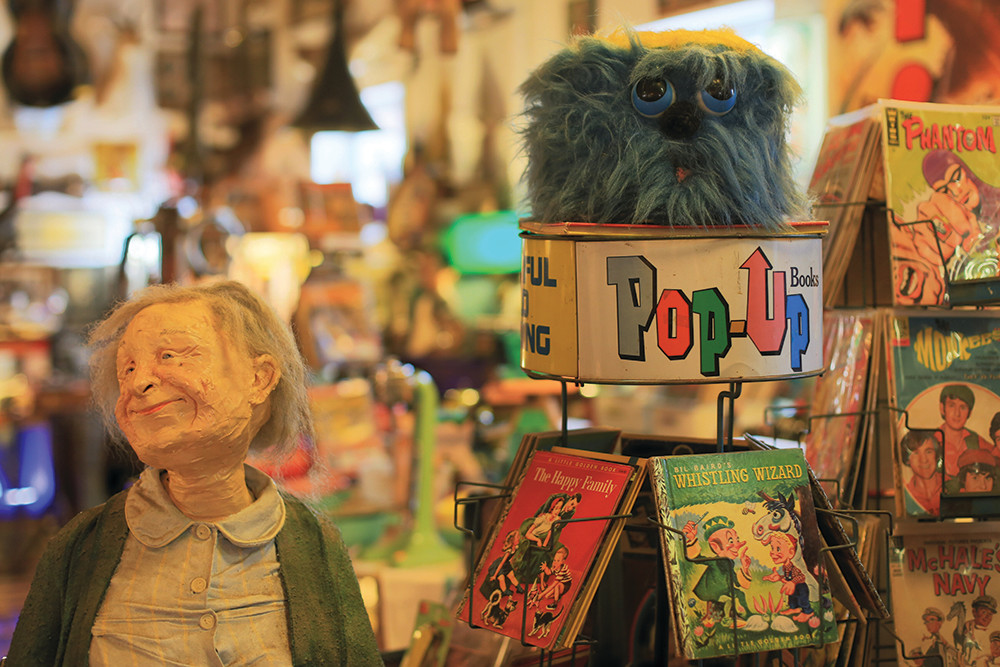 Go Walking in a Winter Wonderland
If you want to see a spectacular display of decorations without having to put in the work yourself, the State House and its 20-foot tree have your name on them. Ditto for Downtown Providence, which always knows how to light a good tree or two – one at City Hall on December 1 and another the following night at the Alex and Ani Skating Center. Then there's the Pawtucket Winter Wonderland, which brings 500 illuminated trees, an 18-foot talking snowman and the Clauses Mr. and Mrs. to Slater Park on December 2-3 and 9-10.

Help Someone Who Really Needs It
It's easy to goof on the hassles of the holidays, but there are plenty of people who genuinely need help this time of year. Whether it's donating time, money or food, organizations like Rhode Island Community Food Bank, Crossroads RI and Amos House – just to name a few – are always looking for volunteers to help in their missions to serve Rhode
Islanders in need.

Have the Most Rhode Island Holiday Meal
La Vigilia, better known around these parts as the Feast of the Seven Fishes, is Rhode Island's own delicious pescatarian celebration – and one of those things that, if you've had it, you get to accuse people of not being real Rhode Islanders if they haven't. Traditionally a Christmas Eve meal, it's served on Federal Hill at places like Pane e Vino, Caffe Dolce Vita and Massimo for a few weeks in December. Providence Oyster Bar and Trattoria Zooma serve it on Christmas Eve, too. The seven-course meal doesn't just celebrate the holiday, it celebrates the state's most delicious natural resource – and bragging rights, too.

Feel the Feels at a Classic Show
The city is saturated with images of Trinity Rep's A Christmas Carol, and for good reason. It's a Rhode Island holiday institution, in its 40th year, and is so popular that it runs for 55 performances over two full months this season. But that's not the only beloved annual performance. Festival Ballet performs The Nutcracker again at PPAC from December 15-17, and both A Christmas Celtic Sojourn on December 20 and the Boston Pops Holiday Pops Tour are coming back to town, the latter on December 22.
For something slightly less sugar plum-filled, The Santaland Diaries is David Sedaris's memoir-turned-play about his time as a Macy's Elf, which, spoiler alert, doesn't end well. It runs from December 13-23 at The Gamm in Pawtucket. On December 1-2, Rhode Island College's Nut/Cracked turns the beloved ballet on its head with jazz music and modern dance.

Let Someone Else Cook Your Holiday Feast
Listen, this isn't Dickensian London, and no beknickered kid is going to show up on your doorstep on Christmas morning with a prize goose. You can, however, still get your holiday meal magically prepared for you. Easy Entertaining offers ordered-in-advance holiday meals, as do East Side Marketplace and Whole Foods. Luigi's in Johnston prepares classic holiday fare and Italian favorites – because let's face it, it's not really Christmas if there's no lasagna. Venda Ravioli does such extensive Italian catering that you could order in an entire Feast of the Seven Fishes to your house, and Roma does an actual Seven Fishes to Go all December long.

And Have Your Holiday Spirits Delivered to You
Little known fact: you don't have to leave the house to get wine. Bottles Fine Wine on the East Side delivers in and around Providence for a $5 fee, and anywhere else in the state for only slightly more. Town Wine and Spirits in Rumford delivers locally for free, and City Liquors on North Main Street lets you order online for delivery.

Win the Holidays by Shopping at Local Art Sales
In Providence, shopping local is a given. We have awesome independent shops. But in December, we have art sales that make it easy to find one-of-a-kind (and still affordable) gifts that will win Christmas day.
From December 1-3 and 8-10, the annual Foundry Artists Holiday Show gathers local artists for a marketplace at the Pawtucket Armory featuring large and small works by all local artists, including jewelry, painting, glass and photography.
The Providence Flea Holiday Market happens at Hope High School on December 3, 10, 16 and 17, and brings together vintage vendors, artisans and creative makers for a unique shopping event.
The first year of the Art Providence Holiday Show, happening December 9-10 at the Rhode Island Convention Center, will feature nearly 200 local and national artists selling their one-of-a-kind wares, in mediums like fine art, furniture, jewelry, ceramics and more.
The summer season may be over, but the Lippitt Park Artisans Market comes back for one day only on December 17 for the PVD Artisans Holiday Show at Hope Artiste Village, featuring over 50 art and craft exhibitors.
While the RISD Sale is gone – seriously, pour one out for how awesome that show was – art by RISD students and alums isn't completely out of reach. RISD Made is a new online marketplace selling works from the school.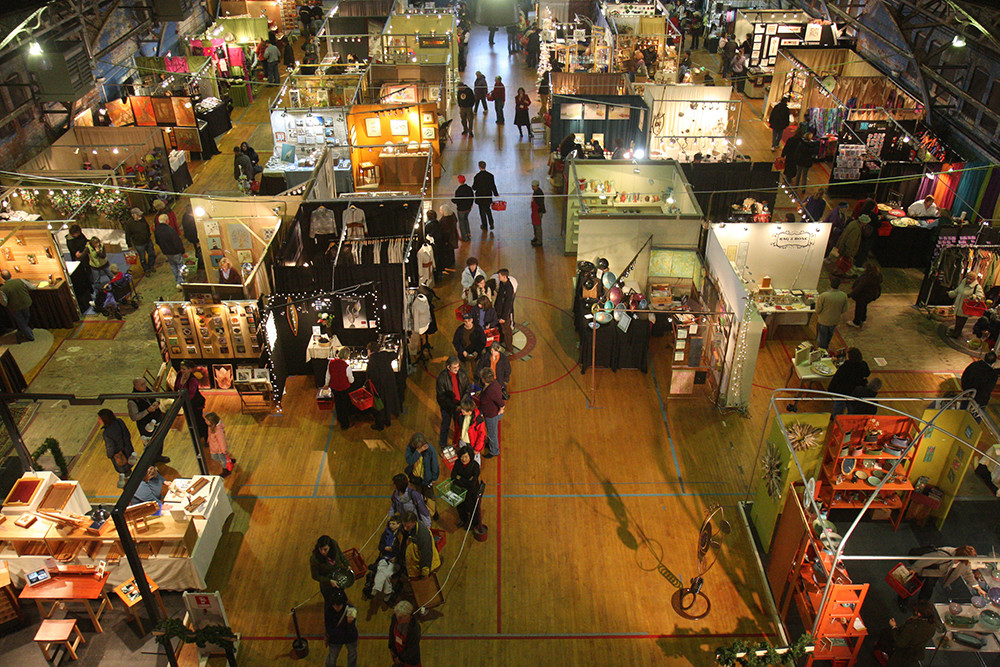 Send the Year Out with a Bang
It's so easy to get wrapped up in the frenzy of the season that you completely forget that there's another holiday the week after Christmas. Make your New Year's Eve plans early and you won't (literally) get left out in the cold.
This year's One Providence will be at Skyline at Waterplace, and will feature the city's first ball drop, plus fireworks. Packages include either light fare or a full dinner, depending on how baller you want to go.
The Providence G is hosting three unmissable events: a Midnight Masquerade Ball with the New Providence Big Band in the ballroom, a Southern Style NYE Celebration downstairs at GPub, and Star Light, Star Bright on the Rooftop, with a dessert buffet and dancing all night.
The Columbus Theatre's New Year's Eve Show features local artists Ian Fitzgerald, Geraldine and Smith&Weeden.
It will be Sugar & Spice (& Everything Nice) at the Providence Marriott Downtown, which is hosting a party featuring a three-course dinner, dancing to live music and a champagne toast at midnight.