The Art Providence Show returns to the Rhode Island Convention Center November 8-10 – a full month earlier than normal – for its third annual round-up of some of the nation's top talent in contemporary craft, fine art, and design. The juried show replaced the RISD Annual Holiday Sale upon its cancellation in 2017 and has quickly gained momentum as one of Rhode Island's premier shows in terms of quality, innovation, and breadth of work. Featured are 150 artists from a variety of backgrounds, including but not limited to RISD alumni. While some of the artists are local, many are coming from out-of-state and make Art Providence their only show in Rhode Island. So, see it here, people!
The event kicks off on Friday, November 8 with a first-dibs Preview Event from 5 to 8pm, including Happy Hour from 5 to 6pm. (Age-appropriate paid ticket holders will receive a free drink voucher upon entering during the magic hour!) Saturday hours are 10am to 6pm and Sunday 10am to 4pm. Tickets are $10 but kids under 12 get in for free. Back by popular demand are the Local Food Favorites sampling area, Early Stage Artist Program for emerging artists, Kids Corner art-making area, live music, and more. Design enthusiasts, art collectors, and early holiday shoppers alike will find something to inspire, adorn, or function – all with a flair of creativity and style.
Here we present 12 national artists from beyond Rhode Island not to miss at the 2019 Art Providence Show: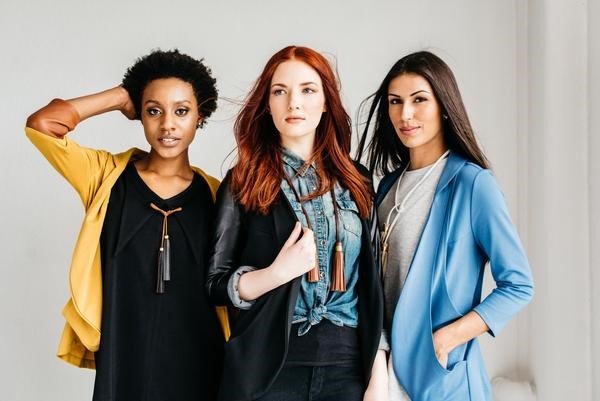 1. Cleveland, Ohio – Yellowcake Shop
Yellowcake is the signature line of women's outerwear and accessories designed and crafted by artist and Project Runway alumna Valerie Mayen. Her garments are handmade in the United States with a keen attention to detail, superior construction, and timeless design. Every purchase made supports Yellowcake's larger mission to alleviate social issues and environmental challenges here and abroad.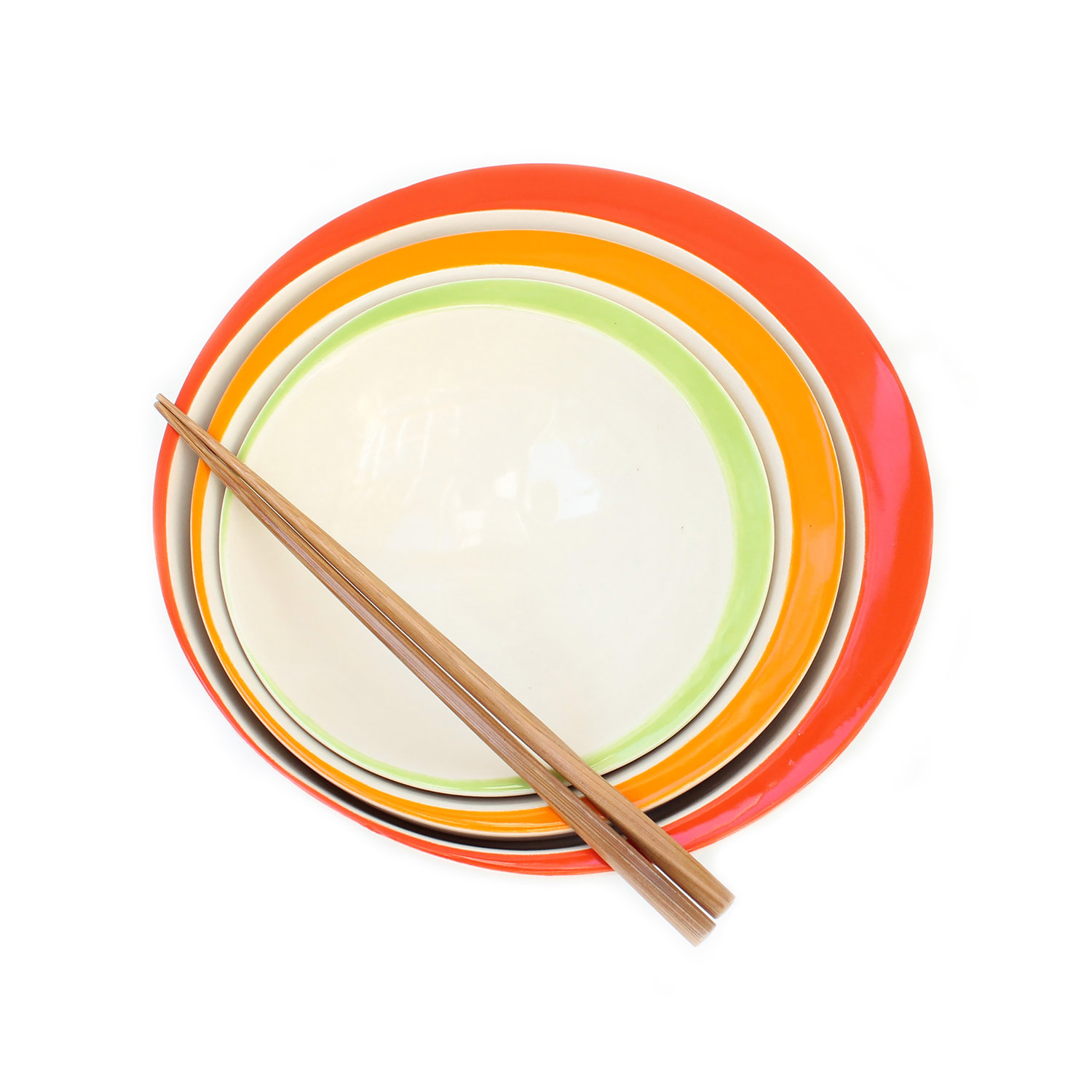 2. Catskill, New York – l&m studio
l&m studio is a collaborative project by Meg Oliver and Lucie Piedra to design and make sleek, modern, handmade items for the home and garden. Designs begin with the function of each piece in mind. Birdhouses, for example, have a flanged lid for cleaning and cups are ergonomically designed to fit comfortably in one's hand. Planters act as a sculptural frame for plants and also provide drainage and protect surfaces from water damage. All items are made from l&m's original recipe for a durable, creamy white porcelain.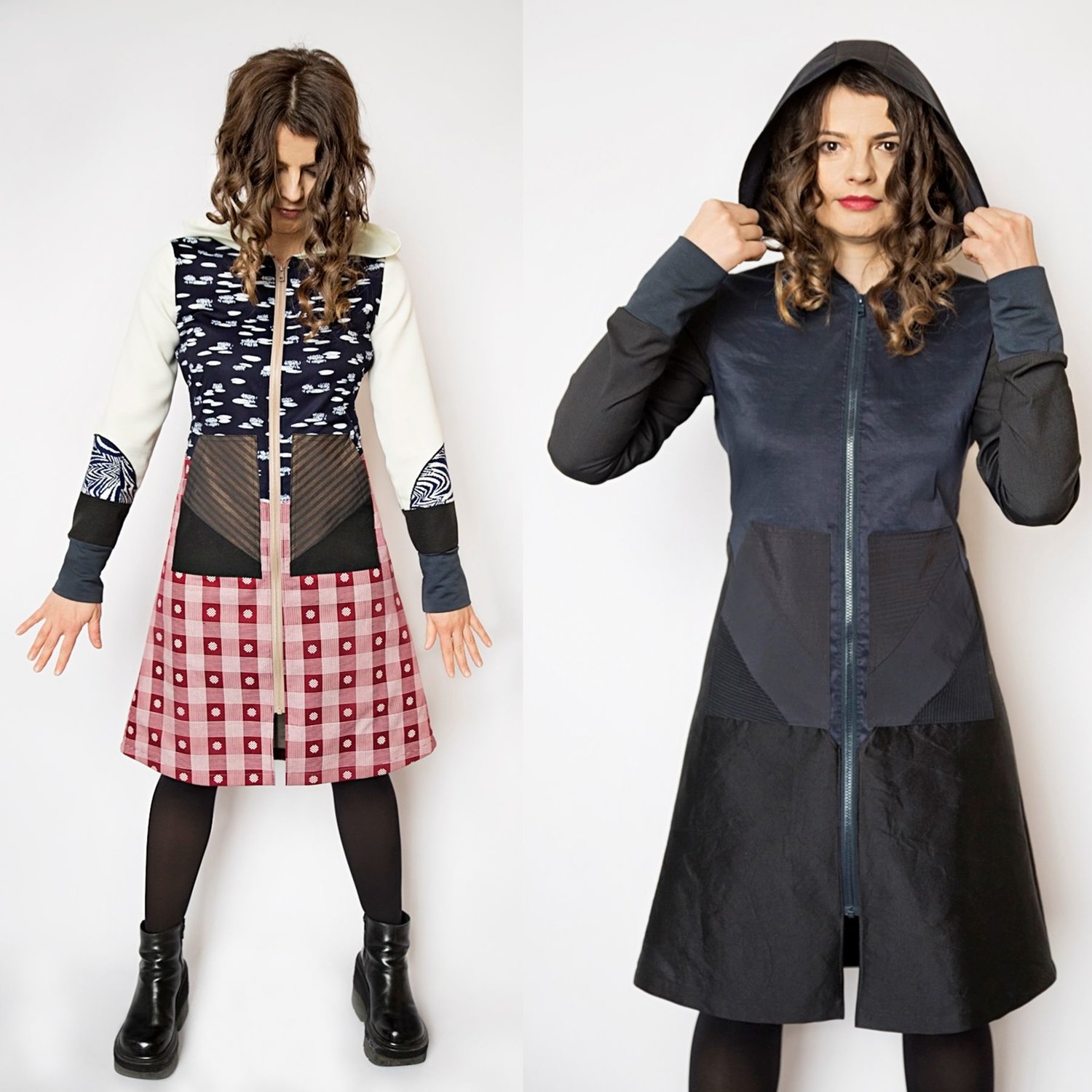 3. Milwaukee, Wisconsin – Lalo Workshop
Lalo Workshop is zero-waste, ethically made garments with an equal emphasis on design, comfort, and utility founded by painter and fiber wearable maker Anne Bisone. Her fabrics are sourced from design house ends which results in limited quantities and one-of-a-kind garments. "The challenge of designing within these restraints really pushes the creative process and supports my personal philosophy of sustainable and ethical practices," says Bisone.
https://cdn2.creativecirclemedia.com/providencemedia/original/20191023-134838-Pellicciotto_Jane.jpg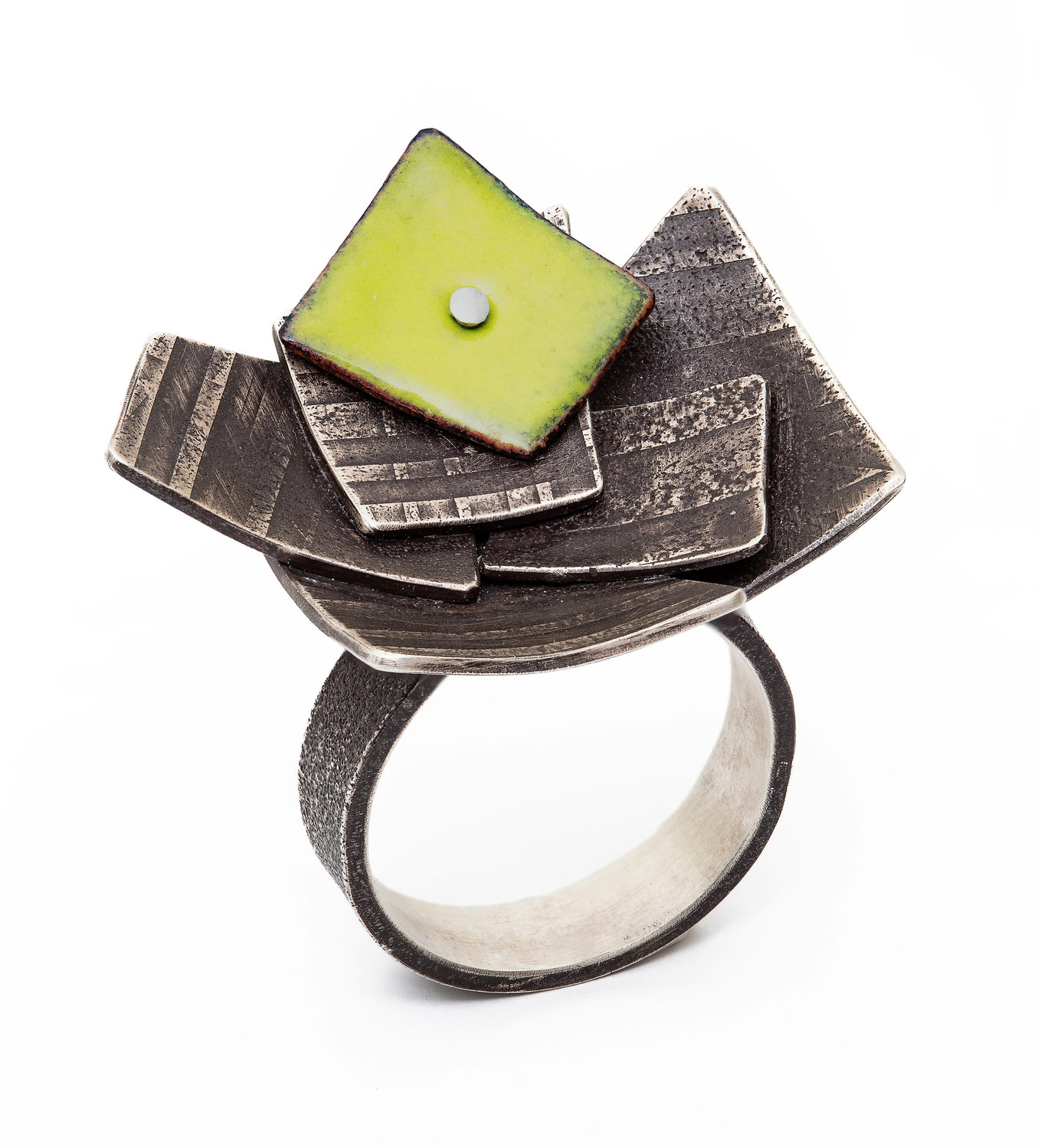 4. Portland, Oregon – Jane Pellicciotto
Jane Pellicciotto makes small wonders for wise, creative, adventurous souls. Her work is industrial, elegant, and rustic. This marriage of contrasting qualities reflects the pursuit of harmony that persists inside all of us. "My jewelry is my own answer to that struggle," notes Pellicciotto. "Ultimately, it's not about seeking balance, but about embracing uncertainties and opposites." For inspiration, Pellicciotto looks to the synchronicity of forms, lines, and textures that appear over and over across nature and through the built environment.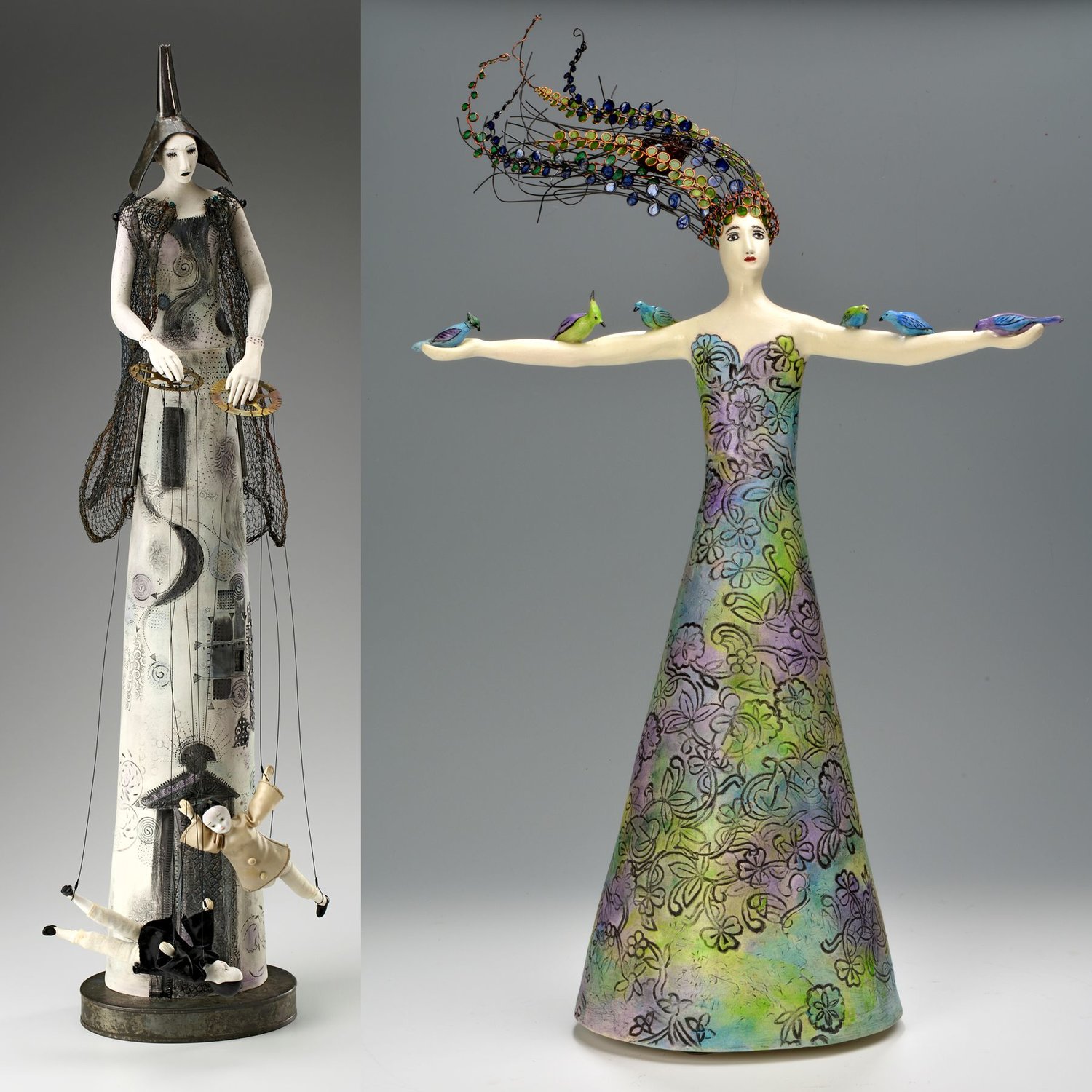 5. Northhampton, Massachusetts – Valerie Bunnell
"As an artist I have always wanted to create unusual objects that could refer to other realities, and which would possess a mysterious logic of existence," says Valerie Bunnell, who was originally a potter. Clay remains her primary material, but she also incorporates metal and glass as well as natural, found, and fabricated objects. "I will never forget the antiques and folk art my mother collected, and how they mystified and thrilled me," adds Bunnell.



6. Portland, Maine – Lori Austill
Lori Austill went to art school planning to study ceramics but eventually fell in love with sculpture because of the possibility of being able to use a wider range of materials. "Through the progression of my training, I then became enraptured with painting," recalls Austill. "I discovered the power of color. I learned that through the language of color I had a voice of my own." Austill's works in mixed media and encaustic painting can be found around the world and have been purchased by individuals, corporations, and educational institutions.



7. Iowa City, Iowa – Kathleen Wegman
Kathleen Wegman has a unique vision. Using familiar objects, she meticulously applies row after row of tiny seed beads to cover every surface of the work. Nothing is preplanned and the additional colors, rhinestone chain, and vintage glass suggest new designs as the work progresses, adding whimsy. The results are spectacular, beaded objects alive with color and imagination.

8. Camden, Connecticut – Katherine Park
Katherine Park graduated from Rhode Island School of Design with a Bachelors of Fine Arts in Industrial Design. She also earned a master's degree in Woodworking and Furniture Design from Rochester Institute of Technology. Park has worked with many different media, but she fell in love with wood. Her work has been widely displayed at craft shows and gallery exhibitions.

9. Manchester, New Hampshire – Chris Archer
Chris Archer's work has been exhibited nationally and internationally, earning multiple awards, and is in the collections of the San Angelo Museum of Art in San Angelo, Texas; Tokyo Geidai in Tokyo, Japan; as well as multiple private collections. Chris serves as the Director of Community Education at the New Hampshire Institute of Art in Manchester, NH. Chris earned his BFA from Alfred University in 1992 and his MFA from Maine College of Art in 2008.



10. Silver Springs, Maryland – Jeanne Raia
For Jeanne Raia, what began as a hobby creating gifts for friends and family has grown into a passion for creating custom works large and small for individuals and businesses. "Playing" with scrap glass using mosaic techniques has led to "painting" with glass panels and extraordinary results. Raia exhibits at a select number of premier shows on the East Coast during the fall and Christmas season and takes custom orders throughout the year.



11. Huntington, New York – Zu Scheng Yu
Zu Sheng Yu was born in Hu Bei Province, China. He graduated with a Bachelor degree with a Specialty of Sculpture at GuangZhou Academy of Fine Arts in 1987. In 1992 he immigrated to the United States, where he started working in oil painting. Today, Zu Sheng Yu and his family reside in Long Island, New York.



12. Arlington, Massachusetts – Mimi Kirchner
Mimi Kirchner is a Boston-based artist who makes fabric art toys for grown-ups. Each one is a mix of reclaimed, new, vintage, and over-dyed fabrics and trims; they are meticulously crafted with hand-embroidery and applique details. The work was born out of the wealth of materials she acquired while clearing out 50 years-worth of sewing fabrics and notions amassed by her mother. Kirchner's artwork has sold and been in shows around the world, licensed for children's toys (Land of Nod) and Christmas ornaments (West Elm), and is featured in several books and many magazines.